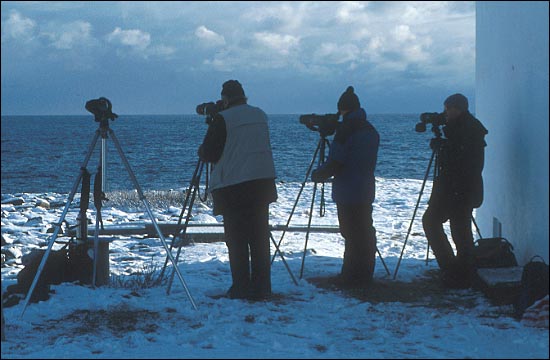 På kvällen och natten till den 17 maj föll en del snö och temperaturen sjönk. Snabba väderförändringar får sträckräknaren som besöker Slettnes i maj räkna med. Snön smälte dock undan fram emot eftermiddagen.
On the night on 17 May the snow fell as well as the temperature, but the scenery was beautiful. Warm clothes is necessary when seawatching in the arctic of Norway!
Från vänster/From left:Magnus Ullman, Anders Blomdahl and Jan Hägg.
Till foton/To photos 2002: | 1 | 2 | 3 | 4 | 5 | 6 | 7 | 8 | 9 |